OnBase Solutions for SAP®
With SAP, enterprise data is at user fingertips, but are the documents that support SAP transactions in finance, operations or HR also easily available to those who need them?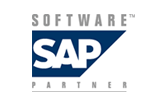 OnBase transactional document management makes documents available through SAP, but stores them outside, eliminating integration complexity and providing immediate value.

Let OnBase collect documents at the front end using SAP data for automatic indexing, generate SAP Business Objects from those incoming documents and allow users to open SAP transaction documents right from SAP screens .

Quick Start Solutions for AP
The OnBase Quick Start program is designed to address the document-based obstacles that get in the way of SAP efficiencies. Phased offerings help you effectively manage the explosion of documents supporting AP transactions in as few as 10 days.

Phase 1-electronically centralize AP documents and make them accessible from SAP
Phase 2-automate the process; connect documents to SAP transactions as soon as they are received
Phase 3-Extend SAP investments to further automate tasks such as non-PO rules based invoice automation without custom coding or long implementation cycles
Extend SAP Investments
Easily extend SAP environments to include SAP-certified document management along with data transfer from other ERP, asset management or legacy line-of-business systems without requiring extensive conversions or IT investments.
Automatically link documents related to SAP transactions to SAP Business Objects as soon as they are received, via fax, scan or even EDI data stream.
Save time and resources while reducing redundant data entry and paper-based inefficiencies.
Complement existing SAP solutions/SAP Workflow without additional SAP client licenses or custom coding.
Portal-based access provides secure self-service vendor access in accounts payable (AP) or even customer access in accounts receivable (AR).
Achieve low risk governance and compliance for document management; automatic policy and records management , document retention and workflows controlled by business rules, not manual processes.
Eliminate costly delays.
Propel transactional processes and remain agile, regardless of volume or complexity. With OnBase document management:
Shorten days sales outstanding.
Optimize order-to-cash and procure-to-pay processes.
Take advantage of early pay discounts.
Reduce payables cycles; avoid late payment penalties.
Gain clear visibility into business processes that affect cash flows, including travel and expense management.